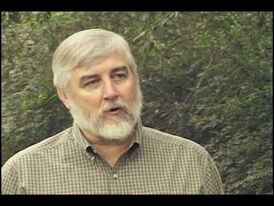 Loren Coleman is one of the world's most well-known cryptozoologists. In addition to his role as the founder/director of the [http://www.lorencoleman.com/museum.html International Cryptozoology Museum, he's published several acclaimed books about cryptozoologyincluding Cryptozoology: A-Z and The Field Guide to Bigfoot, Yeti and Other Mystery Primates Worldwide.
Ad blocker interference detected!
Wikia is a free-to-use site that makes money from advertising. We have a modified experience for viewers using ad blockers

Wikia is not accessible if you've made further modifications. Remove the custom ad blocker rule(s) and the page will load as expected.